Five steps to building

a smart venue
If you build it they will come
Building a smart venue involves a step-by-step approach. Every organization dreams of creating a Disney-like experience. However, the simplicity and ease of the person's experience masks the underlying complexity. Let's break down the process into the following steps: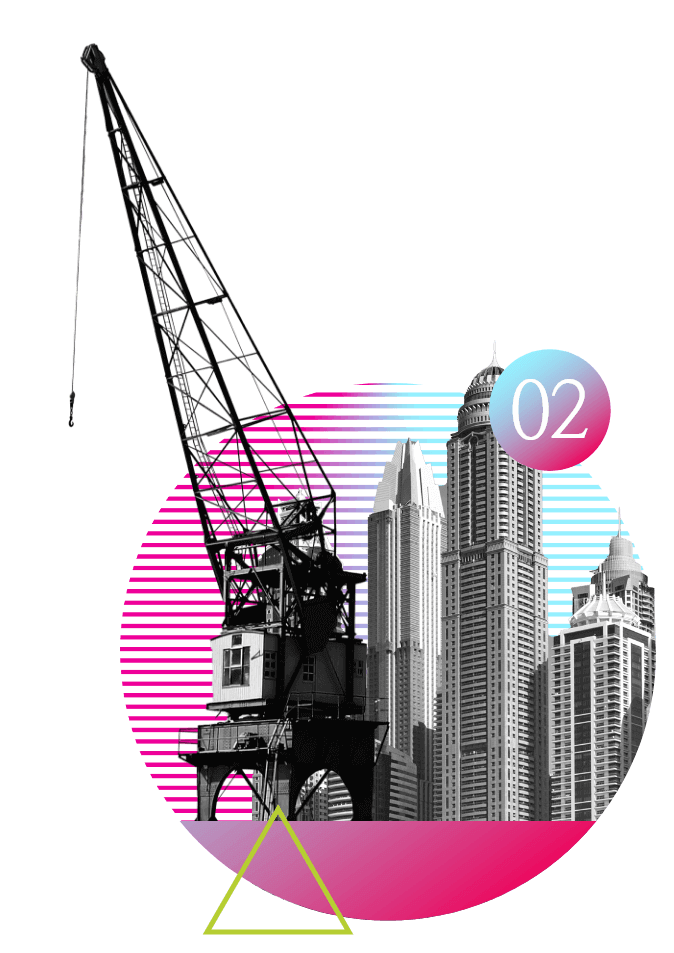 Conduct a deep analysis of
customer touchpoints
In creating a smart venue, you need to analyze every single touch point a person may have, from before they arrive to after they leave. Let's take a look at an example of a baseball stadium.

Booking

PLANNING

Transport

Access
Benchmark across industries
To create a truly transformative experience, it's essential to borrow ideas from different industries. For example, take a look at gaming, and how companies there create sustained engagement among players. Not only do gaming companies have to make a great game that people really want to play, but they also must provide support to customers who demand a reliable, stable, and responsive array of services to be delivered at their exact moment of need. With such examples in hand, look to see how you can implement them in your own venue.
Create an app to be the heart
of your smart venue
Mobile applications act as key facilitators for smart venues. On its own, building an app is not enough. However, in many cases, it will be the app that augments the natural physical experience that people are enjoying. It's the tool that everyone has on their phone and are already familiar with. For example, imagine simply holding your phone up in the air at a hockey game and receiving the latest statistics or an instant replay. It's not replacing the enjoyment of being there live, in the moment, but rather augments the experience. It's the seamless connector between the physical and digital worlds.
Build magical, stand-out moments
One of the best examples of creating magical moments is that of Disney. Their MagicBand means that when you visit one of their theme parks and stay in a hotel, there's no need to check-in at the front desk. Simply go to your room and open the door automatically. They have become masters at creating emotional connections. This is the potential of smart venues – to create these magical moments that stay in your mind for months and years to come.
Create a virtuous circle of data
Smart venues both rely on, and produce, huge amounts of data. For example, by providing free wifi to your patrons, you can track people's movement within the stadium to better understand how individuals move around. You can implement image recognition to create a digital twin, a digital representation of your venue, and then apply machine learning and other data science approaches to find ways to optimize your business. The Tour de France used a digital twin of the race to help better manage the hundreds of riders and resources required. The Barcelona Supercomputing Center (BSC) is creating a digital twin of the famous Camp Nou stadium to help better manage crowd flows – particularly important given its capacity to hold nearly 100,000 fans at each game. The data collected will enable organizers to create different profiles of fans, improve safety, and the overall experience.
"Consumers cite online shopping frustrations as one of the key reasons to turn to the physical store, along with the desire for community and immersion. When reflecting on their quality of life without brick-and-mortar stores altogether, consumers lament the loss of the emotional experience."
Anjali Lai, Senior Analyst, Forrester Research